Musculoskeletal Imaging Fellowship
About the Fellowship
Thank you for your interest in UC San Diego Musculoskeletal Imaging (MSK) Fellowship. The MSK fellowship is 12-months in duration and consists of clinical, teaching, and research responsibilities restricted to musculoskeletal imaging at 3 hospitals: the UC San Diego Medical Center, Thornton Pavilion (UCSD La Jolla), and Veterans Affairs Medical Center. The program is geared toward but not restricted to fellow candidates who are considering a career in academic musculoskeletal imaging, a field that offers excellent opportunities.
At UC San Diego, you will read studies for diverse patient types including children, VA patients, teleradiology clients, and indigent patients. You will work daily with world experts in the field.
The MSK Fellowship offers a valuable year devoted to the study of musculoskeletal imaging along with a balanced program devoted to clinical, teaching, and research activities. Fellows will gain experience in reading all modalities: MRI, computed tomography, and radiographs. In addition, fellows will take part in daily arthrograms, ultrasound, and CT guided procedures at the hospitals.
Applying to the Musculoskeletal Imaging Fellowship
We welcome all interested applicants to participate in the Musculoskeletal Imaging Fellowship Match, which is sponsored by the Society of Skeletal Radiology (SSR) and is managed by the National Resident Matching Program (NRMP). At the time of matriculation, you must have completed an accredited radiology residency and must be an ABR Board Eligible/Certified Radiologist.
The dates for the 2024 Radiology Fellowship Match for 2025-26 appointments are:
November 1, 2023: Applications are accepted
December 1, 2023: Deadline to submit applications
Mid-January, 2024: Interviews begin
March 31, 2024: Interviews are completed
Application Process
Please submit your application here. 
Personal Statement. Please discuss your career goals and personal interests.
Three Letters of Recommendation (including one from your Program Director)
Curriculum Vitae
Copy of Dean's Letter - if you need to request your Dean's Letter, please upload a document with your name and date as a confirmation you have requested a copy from your medical school to be sent to us via e-mail or mail to Mariana Yanez, Administrative Assistant.
Copy of USMLE/LMCC transcript
Copy of medical school diploma
Call if you wish to speak to faculty or current/former fellow participants about the program this can be easily arranged.
Contact Information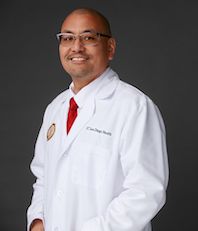 Edward Smitaman, M.D.
Program Director, Musculoskeletal Imaging Fellowship
Mariana Yanez, Administrative Assistant
Department of Radiology
(619) 471-3339
m4yanez@health.ucsd.edu
Check Our Division Webpage and Meet Our Faculty
---
FAQ
Who may apply for this program?
If you are accepted, you will be expected to obtain a California medical license before beginning your program.At the time of matriculation to the program, you are expected to have completed an accredited Radiology residency and to be an ABR Board Eligible Radiologist.
How much vacation time do fellows receive?
Fellows receive four weeks of paid vacation per year (20 working days).
Do you provide funding for travel to scientific meetings?
We will provide funding to allow travel to any scientific meetings in which the fellow is presenting the results of his/her research activities. Please also be aware, however, that the reimbursement for travel is limited to the UCSD Academic Senate guidelines, with a maximum reimbursement of $1000 for the year.
What are typical call responsibilities for a fellow?
Although each fellow also carries a beeper for night call every four or five weeks, only rarely is it necessary for that fellow to report to any of the hospitals. There is a routine Saturday and Sunday staffed read out at the University hospital for the on-call fellow. In addition, the fellow will be responsible for 4-5 weeks of late shift (5-11pm).
How many fellows do you take?
We will be accepting and providing full funding and benefits to approximately 5 fellows .
Do you accept off-cycle start dates for the 12 month fellowship?
Absolutely. Some fellows may elect to have an off-cycle start date.
Graduate Medical Education
The UC San Diego School of Medicine, Office of Graduate Medical Education has information on their website concerning terms and conditions of appointment and housestaff benefits, as well as sample appointment letters.