Message from Our Chair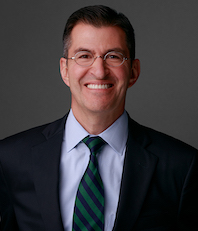 I am privileged to serve as Chair, and I am consistently awestruck by the collaborative and remarkable growth and positive changes that have taken place in our department:
Science. Many of our research groups have relocated to outstanding and state-of-the-art facilities (including the new and inspiring Altman Clinical and Translational Research Institute), fostering, and architecting inspirational collaborations and innovations.
Education. Our residents and fellows are experiencing the benefits of faculty mentorship through recently established ventures that include a focused grant-writing workshop and a recognized world-class Training Clinical Scientists in Radiological Imaging program.
And perhaps most immediately touching, patient care.
We are reimagining clinical care so that each patient can appreciate his or her imaging experiences feeling absolutely safe, supported, and informed.
This growth throughout and across the department is powerful evidence of our consistent commitment to excellence and teamwork, while leveraging our work to lead the way in the delivery of exceptional science, academic leadership, and transformative patient experiences. And the growth keeps coming.
At our spring retreat, we as a unified team imagined our best future and defined goals that set the bar high. Then we took the step that is categorically essential to achieving those goals: we identified the constituent projects that will allow us to succeed with ever more ambitious goals, climbing to those increasing heights one success at a time.
I'm truly inspired by and grateful for the grace and generosity our faculty, staff, and administration have demonstrated as we've faced changes that can on first glance be daunting. I look forward to the years to come, confident in the dedication and personal leadership of every member of our team in our mission to consistently provide patient-first, imaging-based care, to train tomorrow's radiology leaders, and to discover and establish novel solutions at the intersection of healthcare, science, and technology.
Alexander Norbash, M.D.
Radiology Department Chair
UC San Diego School of Medicine