About Us
UC San Diego Teleradiology has provided expert radiology support for healthcare practitioners, universities, and technology innovators worldwide for over two decades. Our services ensure that every healthcare professional and medical group has access to subspecialty expertise for difficult cases, legal resources, and quality assurance.
Teleradiology Mission
UC San Diego Teleradiology actively supports each arm of the Department of Radiology Mission:
Provide patient-first imaging-based care:
Our faculty of radiologists, residents, and fellows has subspecialty training in every area of radiology, including abdominal imaging, breast imaging, neuroradiology, interventional and vascular radiology, musculoskeletal radiology, nuclear medicine and ultrasound.
Clinicians in private practice with access to in-house imaging technology often rely on the expertise of our radiology subspecialists to handle challenging cases or case overload.
Clinicians with no radiology equipment come to us for 100% of their reading needs.
Train tomorrow's radiology leaders:
UC San Diego clinical residents and research fellows provide a first in-depth review of all teleradiology client images. Thus, teleradiology greatly expands the number and types of scans reviewed by future radiologists.
Initial readings are then interpreted by our senior subspecialist radiologists alongside the residents and fellows, creating a unique hands-on learning opportunity. And our clients have the assurance that each of their images receives focused interpretation by some of the best subspecialists in the world.
Residents have the opportunity to learn and give back by participating in philanthropic work. In one unique program, residents visit Mozambique to offer lectures to medical professionals and provide instruction on MR and CT techniques. In addition to allowing residents to give back, this project exposes residents to rare and severe cases in infectious disease, TB of the brain and spine, and HIV.
Discover and establish novel solutions at the intersection of healthcare, science, and technology:
Teleradiology technology allows surgeons and other clinicians worldwide to have nearly instantaneous access to UC San Diego experts such as Haydee Ojeda-Fourier in breast imaging, Mahmood Mafee in neuroradiology, and Donald Resnick in musculoskeletal imaging.
Healthcare practitioners in remote locations are able to offer their patients procedures that would otherwise be unavailable.
Teleradiology turns radiology from a solitary practice in a dark room into a platform for transmitting our imaging expertise anywhere in the world to impact the care of individual patients.
We provide our Interpretation Services compliant with Health Insurance Portability and Accountability Act (HIPAA) and the Digital Imaging and Communications in Medicine (DICOM) communications network, incorporating encrypted broadband Internet connections.
Location
Teleradiology & HCOP
408 Dickinson Street, Mail Code 8226
San Diego, CA 92103
Google Map to Teleradiology & HCOP
Teleradiology Leadership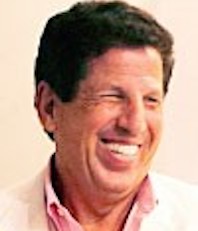 Stephen Dorros, M.D., F.A.C.R.
Vice-Chair, Business Development
Department of Radiology