Four-Year Diagnostic Radiology Residency
4-Year Diagnostic Radiology (DR) Residency
Eligibility & Application Process
Applicants must apply through the Electronic Residency Application Service (ERAS) and participate in the National Residency Matching Program (NRMP). Applicants must be in their fourth year of medical school or a graduate of an American or Canadian medical school. In addition, the applicant must either be eligible for licensure or hold a valid medical license in the State of California. International Medical Graduates will be considered on an individual basis. UCSD accepts ECFMG-sponsored J-1 visas. Please note that H-1B visas are not available to trainees at our institution.

This residency program requires an ACGME-approved non-radiology clinical internship prior to beginning radiology training. The application process for an internship is entirely separate from this radiology residency application process. Your internship does not need to be at UC San Diego Medical Center. Most of our residents complete a Preliminary Medicine, Preliminary Surgery, or Transitional Year Internship.

Application Deadline: October 6, 2023
December 4, 2023
December 6, 2023
December 8, 2023
December 11, 2023
December 15, 2023
December 18, 2023
Our Selection Committee will review all applications, including the Medical Student Performance Evaluation Letters (MSPE or Dean's Letter). Please provide a minimum of 3 letters of recommendation, with at least one from a radiologist. Additionally, we are strongly recommending taking step II, in addition to step I. If selected, you will be contacted to schedule a personal interview. We receive over 1000 applications each year and interview approximately 80 applicants annually. All interviews are scheduled during the month of December.
Please do not wait until the deadline to submit your application! We will review applications and extend invitations on a rolling basis.
Brady Huang, MD
Diagnostic Radiology Residency Selection Committee Chair and Associate Clinical Professor of Radiology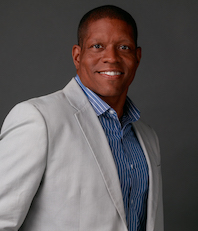 Dion Brown
Residency Program Administrator
dibrown@health.ucsd.edu 
(619) 543-3534
200 W Arbor Drive, Mail Code 8756
San Diego, CA 92103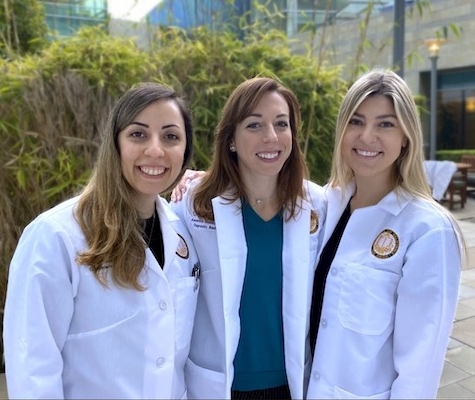 Supplemental ERAS Application: For the 2023 ERAS® cycle, our program will be collecting and reviewing data from applicants' supplemental ERAS applications. Completion of the standard MyERAS application is a requirement — completion of the supplemental ERAS application is optional. In its 2nd year of use, the supplemental ERAS application is designed to help applicants share more information about themselves and assist our program in finding applicants that fit our program's setting and mission. There is no cost to applicants and participation is optional. The supplemental ERAS application provides: geographic preferences (by division and by urban or rural setting); information about an applicant's most meaningful experiences and other impactful life events, if applicable; and program signals. The supplemental ERAS application will be delivered on a survey platform that is separate from the MyERAS application and must be completed between August 1 and September 16, 2022.
DR Residency Tracks
Diagnostic Radiology: Four-year clinical diagnostic radiology training program available through NRMP match for all applicants who are eligible for licensure in the state of California.
Diagnostic Radiology - IMG: Four-year clinical diagnostic radiology training program available through NRMP match only for applicants who's residency training would be fully funded and sponsored by their home country. (This country must be participating in partnership with UC San Diego Health Sciences International.)
Diagnostic Radiology - T32 Research: Five-year Clinician-Scientist Radiology Residency (NIH T32 grant) available through NRMP match for all applicants who are eligible for licensure in the state of California and have had at least one year of substantive research experience. The first year of this program is designated for research.
Admission to the above tracks is through the NRMP match, with separate match codes for each.
In addition, 1 resident per class may select during the R2 year to pursue the Diagnostic Radiology - Nuclear Medicine Pathway (not available through NRMP match).
Contact Us
Contact us with questions about our residency and your application: DRinfo@health.ucsd.edu
UC San Diego's COVID-19 Vaccine Mandate:
UC San Diego and San Diego County Health policies mandate that all healthcare workers be up to date with their COVID-19 vaccinations or have an exemption for medical or religious reasons (subject to review and approval). In addition, UC San Diego's major affiliates have similar expectations. Those health care workers who are out of compliance may not participate in direct patient care.