Integrated Interventional Radiology Residency
Integrated Interventional Radiology Residency
Eligibility and Application Process
Applicants must apply through the Electronic Residency Application Service (ERAS) and participate in the National Residency Matching Program (NRMP). Applicants must be in their 4th year of medical school or a graduate of an American or Canadian medical school. In addition, the applicant must either be eligible for licensure or hold a valid medical license in the State of California.
International Medical Graduates will be considered on an individual basis. UC San Diego accepts ECFMG-sponsored J-1 visas. Note: H-1B visas are not available to trainees at our institution.

This residency program requires an ACGME-approved non-radiology clinical internship prior to beginning radiology training. The application process for an internship is entirely separate from this radiology residency application process. Your internship does not need to be at UC San Diego Medical Center. Most of our residents complete a Preliminary Medicine, Surgery, or Transitional Year Internship.
Application Deadline: October 6, 2023
December 4, 2023
December 6, 2023
December 8, 2023
December 11, 2023
December 15, 2023
December 18, 2023

Our Selection Committee will review all applications, including the Student Performance Evaluation Letters (Dean's Letter) in late October. If selected, you will be contacted to schedule a personal interview. All interviews are scheduled during the month of December. Do not wait until the deadline to submit your application! We will review applications and extend invitations on a rolling basis.
Contact Us
Contact us with questions about our residency and your application: irresidency@health.ucsd.edu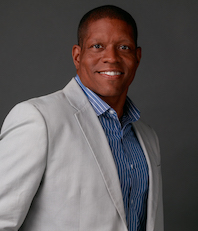 Dion Brown
Residency Program Administrator
dibrown@health.ucsd.edu 
(619) 543-3534
200 W Arbor Drive, Mail Code 8756
San Diego, CA 92103
UC San Diego's COVID-19 Vaccine Mandate:
UC San Diego and San Diego County Health policies mandate that all healthcare workers be up to date with their COVID-19 vaccinations or have an exemption for medical or religious reasons (subject to review and approval). In addition, UC San Diego's major affiliates have similar expectations. Those health care workers who are out of compliance may not participate in direct patient care.