Clinical Sites
UC San Diego Radiology residents rotate at four main medical campuses including the UCSD La Jolla Campus, UCSD Hillcrest Medical Center, Rady Children's Hospital, and the San Diego VA Medical Center. The breadth of pathologies and diversity of cases and patient populations across the UC San Diego Health system provides excellent training for any future radiology career paths.
---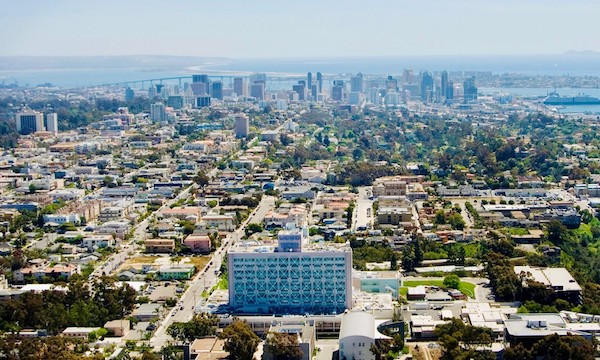 UCSD Medical Center (Hillcrest) is a 390-bed hospital located in the heart of San Diego (Hillcrest) that houses one of only two Level 1 Trauma Centers in the region and receives approximately 50,000 emergency department visits annually. UCSD Medical Center at Hillcrest is a large volume center for the treatment of complex trauma and the only Regional Burn Center for San Diego and Imperial Counties. In addition to emergency services, Hillcrest Medical Center provides a variety of outpatient and advanced medical services.
---
UCSD La Jolla campus, including the Jacobs Medical Center (JMC) inpatient facility, Thornton Pavilion inpatient and outpatient facility, Koman Family Outpatient Pavilion (KOP), Shiley Eye Center, Sulpizio Cardiovascular Center, Moores Cancer Center, and the Altman Clinical and Translational Research Institute (ACTRI), represents the latest in state-of-art training facilities. JMC is the newest facility which opened in 2016 and includes a 245-bed inpatient facility. Our residents participate in inpatient and emergency imaging services at the UCSD La Jolla campus, which receives approximately 30,000 emergency visits annually, and outpatient experiences at the Koman Family Outpatient Pavillion. Adjacent to JMC is the Altman Clinical and Translational Research Institute (ACTRI), where scientific discoveries are translated into clinical applications. Research resources, training, and collaboration opportunities for ACTRI scientists and multidisciplinary health care providers are available to residents throughout their training at UCSD.
---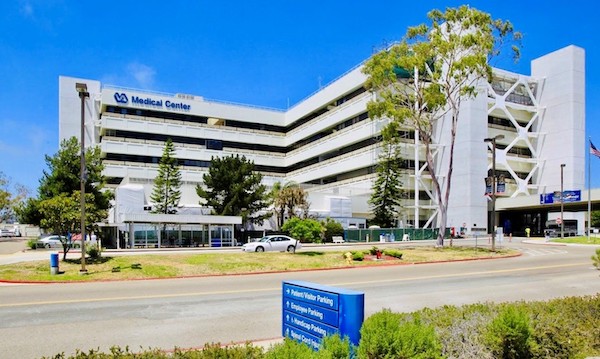 VA San Diego Healthcare System is a 350-bed hospital located next to the JMC campus in La Jolla that provides medical services to a large population of San Diego veterans, active duty military, and their families. The VA hospital affords residents unique training in the medical care of our nation's veterans and active duty military and provides an opportunity to learn from world renowned clinical radiologists who are also UCSD faculty. In addition to the clinical training, the VA Medical Center of San Diego has one of the largest research programs in the Department of Veterans Affairs, with over $44.3 million in research funding in 2019.
---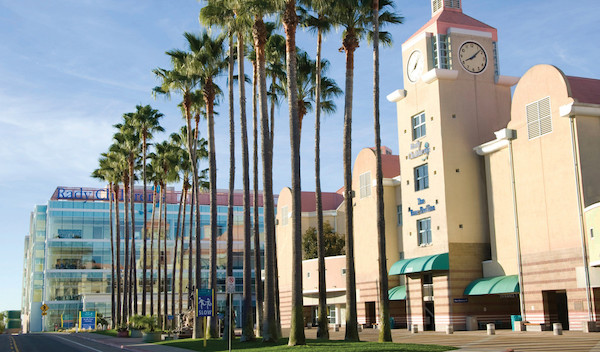 Rady Children's Hospital (RCHSD) is the largest free-standing pediatric hospital in California and the only Level 1 Pediatric Trauma Center in San Diego. RCHSD is ranked nationally as one of the top pediatric hospitals across multiple specialties. RCHSD affords residents the opportunity to gain skills in pediatric imaging and rotate with our experienced team of clinical radiologists.